Second Time's the Charm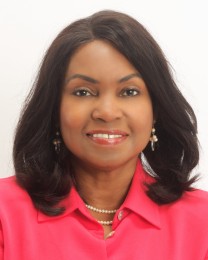 If Ambit Energy had come along sooner, Beverly Hardwick thinks she might have been a millionaire.

Earlier in her career, Beverly discovered network marketing after the deregulation of the telecommunications industry. She found that with her strong work ethic, success was within reach.

"That experience sort of spoiled me, because it showed me I could live a lifestyle where I had both time and money," recalls Beverly. "In the corporate world, you might make good money - but you don't always have the time to enjoy it. Now, I was able to spend more time with my family and friends."

But despite her best efforts, her business waned as the telecom industry boom slowed down.

A New Opportunity
Still, Beverly was determined to have her own business, and she found herself in the insurance industry. But there were drawbacks: several certifications and licenses were required, it was very time-consuming, and the industry was extremely complicated. She knew she wanted something else.

Then one day, a friend from her network marketing days showed up out of nowhere. "He'd mentioned to me that when 'the next big one' came along, he would let me know. I'm grateful he didn't forget!"

Her friend told her about another deregulation story - this time, it was the energy industry. "The minute he told me, I knew this would be big. When he started sharing about Jere Thompson and Chris Chambless - I was so impressed."

Jere's tale of entrepreneurship and success made a big impact on Beverly - as did Chris's success story and commitment to his Consultants. She also appreciated the respect each man had earned for their integrity and character.

"It Was A No-Brainer"
But as much as Beverly was impressed by the company, she thought the "product" was equally intriguing. "In comparing the deregulation of telecom to energy, I could easily see that energy was a much bigger market. It's something people really have to have. It's a necessity."

In the end, the compensation plan sealed the deal. "For the first time, I felt like I had found the right compensation plan. I knew that if I could be as successful [with Ambit] as I had been with telecom, I could make an excellent income."

And when she put it all together, for Beverly, it was a "no-brainer." She says she "elated" and "excited," and that she "had absolute certainty" in the Ambit Opportunity.

But even though she had made the decision to start her own Ambit business, Beverly couldn't act right away because she was in the middle of taking care of her insurance certifications.

"Even though I couldn't jump in right away, I started to write my list and get my customers lined up. Then, a few months later, I was able to start my business." Beverly knew that once she built her new business to the right level, she could achieve financial security for her family. The Difference Is Family
Because Beverly is a single mother, ensuring financial security for herself and her family is especially important. "It's very important for a lot of single people, especially for single females … to build up a residual income and create a solid financial future."
Having seen the benefits of her previous networking experiences, Beverly's family has become involved in Ambit, too. Both her daughter and her son have become Ambit Consultants.
Ultimately, her goal is to take care of more than just her immediate family. "My goal is to leave generational wealth for my loved ones."
Better Than Expected
Even with her high expectations, the business has turned out even better than Beverly imagined. "Everything has been far and above what I thought it would be, because of Jere Thompson and Chris Chambless. They always put their Consultants first, and they're constantly looking for innovative ways to help us build our businesses."
Beverly also raves about the customer retention programs, including the travel rewards and free energy programs. "I don't know of another company that offers free energy," she beams. "They're really putting us first – and with many companies, that's not necessarily true."
She acknowledges that her team is the real reason she's where she is. "Other Consultants say that 'it's teamwork that makes the dream work,' and they're right," says Beverly. "My team helped me get there, and I really want them to know that I appreciate them." As much as she has enjoyed reaching her own goals, helping her team achieve theirs has been just as rewarding.
Seize The Day
Beverly's advice is very simple. "If the dream is big enough, the facts don't count. It doesn't matter if you live in a non-deregulated city or state; it doesn't matter if your upline has retired; and it doesn't matter if you think you don't have the time. You can always work through it. Carpe Diem!"
She also believes in the importance of helping your team members to achieve their dreams more by example than by words. "I'm focused now on helping my Consultants reach their goals. I want to be wherever they are. I'm energized that — by helping other people—I can reach my own goals and dreams."
And that's one more success for Beverly Hardwick.
---
Featured Consultant
At Ambit Energy, we're inspired, proud, and even awed by the success stories we hear from our Consultants every day. Learn what motivates some of our top Consultants, read why they decided that Ambit was the right company at the right time, and maybe even pick up some inspiring tips to help you build your own business and achieve a similar level of success!