Sharing Ambit's Values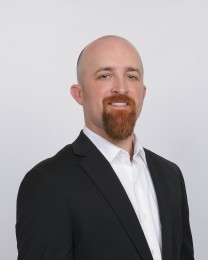 Like a lot of successful Ambit Consultants, Randall Foster had already tried his hand at a number of jobs. He's served as a sergeant for a team providing security at a nuclear power plant, worked in the oil fields and been an auto mechanic and service advisor. And while he'd found success in these careers, he felt he hadn't yet reached his true potential. "I always felt I could make a difference in the places I worked," he says, "but I found out is that although I had a voice, I could not make people listen."
It was when Randall began to look for an opportunity to bring in a little extra income that he first heard about the Ambit Opportunity. When a friend first talked to him about becoming a Consultant, he declined. But when he took a second look, he changed his mind. "When I saw the statement 'integrity over growth' that really stood out. I always tell my kids that your word is something that can never be taken away from you, but you can give it away. Stay true to who you are and don't compromise your integrity."
Building a Valuable Business
Randall's motivation for building his Ambit business was simple – his wife and four children. But he knew it wouldn't be easy. "No is not a new word for me. I have been told 'no' my whole life," he says. "You have to look beyond others' initial response and see what drives them." Using this insight, Randall was able to Fast Track to RC, SC and EC despite living in a small town with a population of just 417 that was surrounded by electrical co-ops. He also worked hard to develop his mentoring skills, overcoming his reluctance to speak in front of groups and improving his training abilities.
He advises other Consultants "Training is a must. Find out about as many team calls as you can and get in on them." For Randall, one of the greatest rewards of Ambit is helping someone understand the potential they have to take control of their Financial Freedom and taking steps toward that goal.
Savoring Success
"My biggest accomplishment is being able to walk away from a job that was keeping me away from my family," Randall says. "Now I'm able to be a bigger part of my kids' childhood and offer them a better future." He sees his Ambit business as a legacy that he will be able to pass on to his kids. He also wants to help other Consultants to share in his success. "Stay focused on your story and your "Why." Your "Why" will drive you to achieve and your story will engage others to join you. My status with Ambit is an example that no matter who you are there is opportunity and if you are consistent and persistent you can achieve anything.
It's all proof that putting Ambit values to work leads to valuable results over time.
Time spent working my/ our Ambit business:
In the beginning, I spent about an hour per day on my business. Later I realized the more time your give your business the more time your business will give back to you.

What was your single most-effective Success Tool, factor or influence for growing your business?
Business presentations and 3-way calls are invaluable tools to grow your business.
Name your favorite thing about AMBITION:
So many like-minded people in one place. This is a great opportunity to make connections in other markets and see what meetings are held so you can send your new Other Market Consultants to them.
Thanks to the five SCs who helped me/ us reach EC.
April Hamby
Ryan Drake
Michael Percy
Ted Prede
Tawny Tyrrell
---
Featured Consultant
At Ambit Energy, we're inspired, proud, and even awed by the success stories we hear from our Consultants every day. Learn what motivates some of our top Consultants, read why they decided that Ambit was the right company at the right time, and maybe even pick up some inspiring tips to help you build your own business and achieve a similar level of success!