Singing the Ambit Tune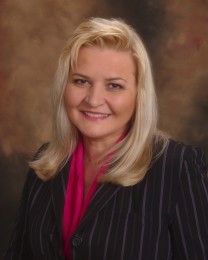 Music was her life. Barbara Blasik also knew that along with music she loved to help people. While music was how she helped people, she soon found another way to touch people and help them in an even better way. "Before Ambit I had six jobs. I worked at three music schools, a Saturday Polish school, ran a daycare and sang at a restaurant three nights a week," she said.
However, Ambit has quickly changed her life in ways she hasn't expected. "Because of this business I no longer have to work three out of my five jobs. I will continue to sing, but I will try to learn more about investing my money and learning how to multiply my income," she said. The change is a welcome one for Barbara, a native of Poland who is a wife and mother, but not a challenge as she's accustomed to learning quickly. "My journey to America was a difficult one. When I started the business I did not speak any English and that was a challenge for me," Barbara said.

Finding the Time

Her role as a teacher is how she was introduced to Ambit. "I was shown a presentation by a mother of one of the children that I teach," Barbara said. The presentation left an impression on Barbara. An impression that stayed with her. "The thing that appealed to me was that I would be working with other people. I am a people person and enjoy working with others," she said.
Even with her limited free time, Barbara found a way to grow her business. "I focused on becoming a Senior Consultant. I only had about three hours between jobs to do this. I worked in the car on my way to work and in any spare time I could find," she said. Although she keeps such a busy schedule, Barbara has managed to keep her goals in mind with the future in view. "My "why" is to make enough one day so that my husband no longer has to work in construction because it's really bad for his health," she said.
Taking a Look Ahead
Her business has revealed some hidden talents that she didn't know she had. "I realized that I am a good motivator and organizer. Also being very positive helps people a lot," she said. Barbara knows that new Consultants can learn from what she's figured out is a big key to success. "There is no reason to try and do this alone when together we can all help each other," she said. Challenges are meant to be overcome. Barbara uses her story to inspire Consultants.
"I remind them that when I started I could not speak English or use the computer. So even with difficulties everyone can achieve this position with hard work and determination," she said.


Five EC Pieces
My "Why?"
I love helping others.
Time spent working my Ambit business:
This is part-time. I want it to be full-time.
What was your single most-effective Success Tool, factor or influence for growing your business?
My cellphone. I use it to communicate with others, and my popularity.
Name your favorite thing about AMBITION:
The high class of the event.
Thanks to the five SCs who helped me reach EC.
Emilia Bubienko, Aleksandra Sowiak, Piotr Zebracki (my brother), Jagoda Bretner, Marian Niedojadlo and Sebastian Twardowski.
---
Featured Consultant
At Ambit Energy, we're inspired, proud, and even awed by the success stories we hear from our Consultants every day. Learn what motivates some of our top Consultants, read why they decided that Ambit was the right company at the right time, and maybe even pick up some inspiring tips to help you build your own business and achieve a similar level of success!