Something was Missing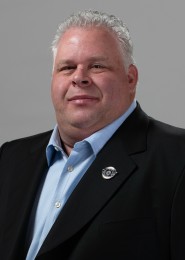 Keith Doughty had recently moved to Maine when he began to feel uneasy as if something had gone missing in his life. When he first heard of the Ambit Opportunity, he was working in the sports industry, managing partnerships, and sponsorships for an NCAA Division 1 athletic program. While he was successful, he realized there was more he wanted to accomplish.
After looking at the Ambit business model, Keith was impressed by the possibilities the Opportunity offered, not just for himself but for others as well. "I was struck by the fact that these goals could be simultaneously accomplished by simply representing a utility service that everyone needs and uses."
Passing Along Encouragement
Inspired by the simplicity of the system's design, Keith did not hesitate to become a Consultant. Despite the setbacks he faced early on, he was able to Fast-Track to Regional Consultant with motivation and guidance from his upline. With this encouragement, he remained focused on achieving Executive Consultant.
Ambit has allowed Keith to recommit himself to personal growth and learning, and he has helped others do the same in their lives. "Being able to share this experience with others and help them make significant improvements in their lives has been a major factor in my success", he says.
The Missing Piece
For Keith, Ambit was the missing piece that he was looking for. It allowed him to adjust his lifestyle and goals. "Ambit has been a huge blessing in my personal life. In a general sense, it has put the fun back into my life!"
He wants to encourage new Consultants to be coachable, be persistent and consistent, be reliable, and to follow the system and lead by example. He believes that focusing not only on your own success but also the success of others, will help you go a long way.
Five EC Pieces:
Our 'Why?':
I have a desire to keep checking things off my bucket list. Travel more, have time freedom, have control of my finances, and get a NetJets card!
Time spent working our Ambit business:
I make a specific point of doing something in my business for a few hours every day!
What was your single most-effective Success Tool, factor, or influence for growing your business?
The presentation video, three-way call, and magazine combination. These are tremendously helpful when used together.
Name your favorite thing about AMBITION:
The opportunity to spend quality time with great leaders and learn from those who have achieved true success is irreplaceable! Plus, the AMBITION party celebration is EPIC!
Thanks to the five SCs who helped us reach EC:
Derek Smith, Daniel Peters, Sasha Stecher, Wendy Bolduc, Lornie Smith
---
Featured Consultant
At Ambit Energy, we're inspired, proud, and even awed by the success stories we hear from our Consultants every day. Learn what motivates some of our top Consultants, read why they decided that Ambit was the right company at the right time, and maybe even pick up some inspiring tips to help you build your own business and achieve a similar level of success!