Starting from Scratch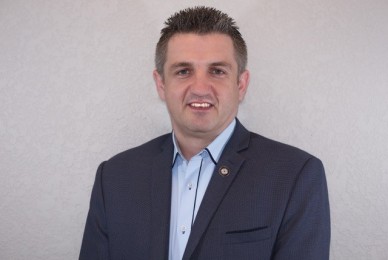 When Kris Krozel arrived in Houston from Poland, he had $700, an old pickup and a place to sleep – his brother's couch. He also had a lot of experience as a handyman, a willingness to work. Over time, he built up a floor installation business and a construction business but knew neither of those businesses, successful as they were, provided the residual income he wanted to provide a stable future for his wife and four daughters.
It was while serving on the organizing committee of a local Polish festival that Kris and his wife Aneta met EC Voitek Liczkowski, who invited them to a weekend at Brian McClure's ranch. "That weekend changed my life completely! A $200 investment was a price I was willing to make in this new chapter in my life, and I would gladly pay it again!"
Overcoming Challenges
Kris's friends and family had offered him overwhelming support in his other businesses, but not with Ambit. "Their opinions were based on other MLM businesses," he says "I had difficulty explaining to them that Ambit is different. Now I know how to approach these situations and people are more open to listening to what I have to say." Kris, who's not outgoing by nature, also had to learn to talk to people about the Opportunity. "I overcame it by attending trainings and listening to more experienced Consultants, but mostly time and practice helped."
But for Kris, the effort has been worth it. "All four of my daughters have completed their college education debt-free," he says. "And Ambit has let me spend less time at my other businesses and more time with my family at home."
Not Done Yet
While he's proud to have attained EC level and grateful for the Opportunity, Kris is far from done. "My goal is to improve every day and to help my Consultants get to where I am quicker than I did." He hopes to expand his business into new markets and to continue to improve by attending meetings.
His advice to new Consultants is simple: "Get focused and remember not to quit. Find your 'Why' and stick with it."
Inspiring words from a man who has truly lived a "started from nothing" story.
Five EC Pieces
My/ our "Why?"
To have financial stability, spending time with my wife, and be there for my grandchildren
Time spent working my/ our Ambit business:
Depends on the day, between 15 minutes and 2 hours
What was your single most-effective Success Tool, factor or influence for growing your business?
Business presentations and one-on-ones are tied for my most-effective tool. Might have to include personal stories to that list
Name your favorite thing about AMBITION:
My favorite thing about Ambition is how the whole event is a great big party! Lots of fun and excitement and a great place to meet lots of new and interesting people.
Thanks to the five SCs who helped me/ us reach EC.
1. Michealle K
2. Karolina K
3. Pricilla & Keri Gonzales
4. Mitsy Garcia & Jose Garza
5. Ruth & Denny Rogers
---
Featured Consultant
At Ambit Energy, we're inspired, proud, and even awed by the success stories we hear from our Consultants every day. Learn what motivates some of our top Consultants, read why they decided that Ambit was the right company at the right time, and maybe even pick up some inspiring tips to help you build your own business and achieve a similar level of success!