The Drive to EC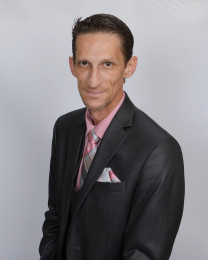 The Drive to EC
There's a feeling that comes from being your own boss. And, it's one that Executive Consultant Lonnie Butler is happy that he gets to experience each day. "I've always worked for myself and started my first business at the age of 11," he said. Although he's owned and operated other businesses in the past, he was still on the search for one that would get him closer to Financial Freedom. He thought he'd found it in an insurance career, but after 15 years he realized that wasn't it. Then, the Ambit Opportunity changed his life.
The Right Type of Fuel
That change has helped him meet his goals, but there's also another reason for his drive. Lonnie's 'Why' keeps him going and fuels his passion each day to grow his business and do more. "My desperate 'Why' would have to be my daughter," Lonnie said. While his daughter has always been the motivating force behind his success, it wasn't until she was diagnosed with rheumatoid arthritis that he began to work even harder. "She is the reason I get up early and go to bed late. She takes medicine and has a three-hour infusion every six weeks. She has never complained which puts things in perspective for me," he said.
Before starting his business, Lonnie had a few reservations. "I actually didn't join for about 12 months until I was finally convinced to go to a meeting," he said. But, he soon knew he made the right decision. His rise to EC has had its share of challenges, but he's put them aside in order to take his business to another level. "I live in Missouri which is not deregulated. But, to overcome it, I simply drive to Illinois which is about an hour and 15 minutes from my house," Lonnie said.
Next Stop: Top 50
Lonnie hopes his story can encourage new Consultants. "It's very possible to promote to the top levels of the company with hard work and being persistent," he said. It's paid off for him since he retired from the insurance industry four months after starting his Ambit business. The drive to reach EC has him set on a new goal. It's also put him back as his own boss. The next stop of his Ambit trip is National Consultant. "One of my goals is to be a Top 50 Money Earner this year. I also set a goal to be a National Consultant by AMBITION 2018," Lonnie said. It's that same drive that will keep him going to the next stop of his Ambit career.


Five EC Pieces
My "Why?" My WHY is my 10-year-old daughter, Kodi

Time spent working my Ambit business: Everyday

What was your single most-effective Success Tool, factor or influence for growing your business? Talking to everyone and calling Mir every day.

Name your favorite thing about AMBITION: The attendee only bonus and the networking with Consultants in other states.

Thanks to the five SCs who helped me reach EC. SC Bernard Ferrel, MO Energy Partners, Kelly Nelson, Matt Sinclair, Paula Thornhill
---
Featured Consultant
At Ambit Energy, we're inspired, proud, and even awed by the success stories we hear from our Consultants every day. Learn what motivates some of our top Consultants, read why they decided that Ambit was the right company at the right time, and maybe even pick up some inspiring tips to help you build your own business and achieve a similar level of success!