The Fast Track to Success
Carl Scott, Executive Consultant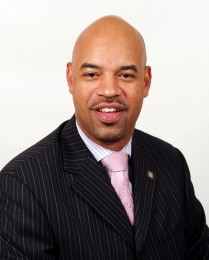 Carl Scott knew about the keys to business success before he came to AMBIT. He was working as an Internet Manager for a leading car company, and before than he'd run a successful travel agency and a cellular wireless business. However, these efforts had one element in common besides their success: they all required long hours, with little or no time off to enjoy his earnings.
"I have a good eye for business," Carl says, "I was introduced to AMBIT by SC Kevin Walls, a tax professional in Katy, Texas, near Houston. It didn't take long after talking with Kevin to see this was going to be the largest transfer of wealth in my lifetime."
Not only did Carl see a fantastic opportunity to earn an income similar to the one he already enjoyed, he saw a chance to earn back some of his precious time. "My goal has always been to work less and make more. AMBIT is the answer!"
Slow and steady wins the race
"There are no big secrets to promoting up the ladder," Carl says. "I just keep it simple, show the plan and work hard on consistency. I know if I keep doing this enough times I will get there. Time is not an issue in this business."
Carl has also learned that there are more than just financial rewards to working with AMBIT. "One of my biggest accomplishments was getting a single mother into this business. She was struggling to pay her bills, but still donated her time to feeding the homeless. With AMBIT she will be able to both put herself in a better position and help others in need."
For Carl, the future is as bright and shiny as the cars he sells. "I see myself being able to call my own shots and to devote more time to helping others."
Powerful advice for fellow Consultants
"Talk to everyone you can about Ambit. Keep up with that consistently. Know that he who shows the plan will be the most productive. This business is not just about the person in front of you, but the many people behind them you cannot see. Find a way to help that person contact the people they know and share this business with them.
"Stick to it and never give up!"
Carl's new goal is to personally sponsor 10 new people a month for the next 12 calendar months. "My goal," he says "is to become NC and to hit the road by the end of 2012 so that I can accomplish it in record time."
Given Carl's proven performance as a business leader, there's no reason he can't achieve the high aspirations he's set for himself and his team.
My "Why?"
To be in a position to wake up one morning and know without a doubt that I have enough income from this business to pay my mortgage, car note and all my expenses that I have to pay in a 30 day period.
How much time do you spend on your Ambit business?
I work it every day and constantly remind myself by putting up visual aids
What was your single most-effective Success Tool, factor or influence for growing your business?
Getting out of the rat race of corporate America and getting my time back
Name your favorite thing about AMBITION.
Simply being around crowds of people who are like-minded, entrepenural spirit!
Thanks to the five SCs who helped me reach EC.
Fatima Epson, BB Shelvin, Lisa Jones, David McFarlene, and Laushelle Fair
---
Featured Consultant
At Ambit Energy, we're inspired, proud, and even awed by the success stories we hear from our Consultants every day. Learn what motivates some of our top Consultants, read why they decided that Ambit was the right company at the right time, and maybe even pick up some inspiring tips to help you build your own business and achieve a similar level of success!