The Language of Success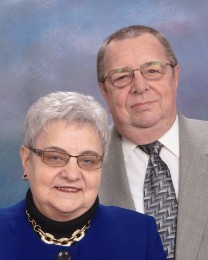 The Language of Success
When Regina and Jan Rybarczyk came to the United States from Poland, their prospects were limited by the fact that neither of them spoke English. As a result, though they had held jobs in accounting and management in their homeland, they were unable to find rewarding jobs in the U.S. As a way to supplement their income, Regina began to dabble in network marketing.
"I actually got my first business presentation via Skype," Regina says. "Being an accountant and having previous network marketing experience helped me realize the potential of Ambit's compensation plan."
Determined to succeed despite the fact she had limited language skills, a small network of friends and lived in a state without Ambit service, Regina started building her support network.
Learning and Growing
Staying focused was the key to Regina and Jan's success. They wanted to be able to help their children and to live the American dream. "Ambit is a tool to financial freedom and to change your lifestyle," Regina says.
"Through our involvement with this company, we have learned the power of positive thinking, hard work and believing in yourself and others," Regina says.
The road to success was a long one for Regina and Jan—literally. Jan drove Regina from state to state as she met with potential Consultants and Customers to grow their business. The trips also turned into journeys of self-discovery, as Regina learned about the power of her own determination and appreciation. She even learned to speak English fluently.
Talking About the Future
"We'll definitely continue going to different markets, doing more trainings and making presentations," Regina says. "It works! However, we'll do it even more since we are closer to working our Ambit business full time."
For new Consultants, Regina and Jan recommend taking full advantage of the Three-way Call. "I believe it is very important to let prospects talk to an expert and hear from someone who can show them a different point of view."
She concludes with the following—"Have a passion, don't give up, believe in yourself and you can change your life!"
Inspiring thoughts from a couple who embody both the Ambit and the American dream.

My/ Our "Why":
Our why is to realize our "American Dream".
Time spent working the Ambit business:
We spend about two or three hours a day building our business.
What was your single most-effective Success Tool, factor or influence for growing your business?
I love "Success from Home" magazine and carry it with me wherever I go. Three-way Calls are the most effective tool.
Name your favorite thing about AMBITION:
My favorite thing about Ambition are trainings, opening and closing sessions, positive atmosphere and meeting great leaders.
Thanks to the five SCs who helped in the journey to becoming an Executive Consultant:
We want say to thank you to our five Seniors: Marianna U Mazurek, Krystyna Wojtun, Ewa Koszykowska, Barbara Mrozik and Wioletta Bakota. And to our sponsor Aga Kot and also Maria Ewa Kajmowicz!
Thank you Ambit Energy for this opportunity!
---
Featured Consultant
At Ambit Energy, we're inspired, proud, and even awed by the success stories we hear from our Consultants every day. Learn what motivates some of our top Consultants, read why they decided that Ambit was the right company at the right time, and maybe even pick up some inspiring tips to help you build your own business and achieve a similar level of success!