The Opportunity of a Lifetime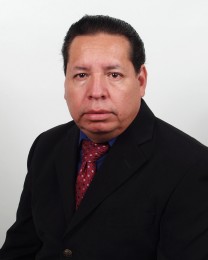 Rafael Ramirez left Mexico for the United States for the same reason that so many people do: to seek new opportunities. After he arrived here, Rafael worked in carpentry for 26 years.
"I had been working a regular, 9-to-5 job for a carpentry company," says Rafael. "But then the Ambit Opportunity was presented to my wife by a co-worker, and she then shared it with me."
Tremendous Potential
Rafael was excited by the idea of a residual income, and the possibility of becoming his own boss.
"Although my wife saw the tremendous potential in this opportunity, most of our family and friends were skeptical," says Rafael. "They didn't see what we saw, but they are happy for me. Some have even begun to join, too!"
Making it Happen
In the beginning, Rafael wanted to make extra money. Then he began to see the potential of unlimited growth.
"Plus, I was also looking for a change," recalls Rafael. "Now, it gets better every day. I'm realizing that what I imagined is now coming true.
"I have been able to leave my old job and work Ambit full-time!"
A strong team is vital to every Consultant's success, and Rafael is very grateful for the people in his organization.
"Over time, my Ambit team has become like a family to me," says Rafael. "They have meant so much to my success, and it makes me happy to see my team succeed as well. I want to help more people by bringing them to Ambit because it's the opportunity of a lifetime!"
Moving Forward
Rafael is thrilled with the freedom provided by his Ambit business.
"I can dedicate more time to my family, and I don't have to wake up early to get to my job," says Rafael. "I'm now my own boss!"
Looking ahead, Rafael has big plans for his family. "Getting my dream home, helping to set up a great future for my kids, putting away college money for them and helping my church, too!"
As for his Ambit business, he wants to continue supporting the efforts of his team and work his way up to the next level: National Consultant.
Words of Wisdom
"The advice I give to new Consultants is simple: To persist," explains Rafael. "Don't listen to those who want to discourage you and say you can't do it. You have nothing to lose, but so much to gain!"
Rafael also "absolutely" recommends that both new and experienced Consultants attend AMBITION.
"It motivates you, and the entire team gets driven," says Rafael. "You get to see what a tremendous business Ambit is."
---
Featured Consultant
At Ambit Energy, we're inspired, proud, and even awed by the success stories we hear from our Consultants every day. Learn what motivates some of our top Consultants, read why they decided that Ambit was the right company at the right time, and maybe even pick up some inspiring tips to help you build your own business and achieve a similar level of success!