This Opportunity is for Real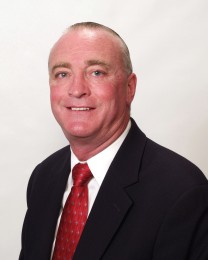 From the time he got out of college, Kevin Kerrigan has been in business for himself. He started in the gas station business back in the 1970s when gasoline was about one dollar a gallon. He sold for two cents less than his competitors and before he knew it, he owned 13 gas stations. Today, along with pursuing financial freedom with Ambit, he runs a chain of dry cleaners in north Westchester County, New York.

Joining the business
"One of my suppliers came in and talked to me about the Opportunity," Kevin recalls of the day SC Stu Kaplan introduced him to Ambit. "He convinced me to take a look, so we went down to [EC] Norbert Hennessy's meeting in Yonkers. [EC] Ray Montie was doing the presentation."

What Kevin saw at that Business Presentation looked very familiar. "They're selling a necessity, like gasoline, and they're selling it for less," he remembers thinking. All he needed to do was due diligence on the people running the company and its financial strength.

"You've got Jere Thompson from the family that started 7-Eleven and a strategic buying partnership with one of the largest energy producers in the world." Kevin recalls about his decision to join the business, "It was automatic."

Excitement builds
"It's hard to comprehend the possibilities of what we're doing," Kevin says. "In most businesses, you usually have limitations: I can open ten gas stations or 13 dry cleaners, but with this, the possibilities are endless! I have customers in Texas and Illinois that I have nothing to do with that I get paid on."

Kevin remembers one night early on. "I was doing the numbers in my head. I couldn't sleep!" So along about 6:00 a.m. he called up Norbert and asked, "Is this for real?" To which Norbert replied, "Of course it is!"

Kevin's keys to success
When asked how he approached gathering customers and getting others to do the same, Kevin replies with a rueful chuckle, "For a long time, incorrectly! I've always done my own thing, educated myself in how to do business. If it wasn't for Norbert Hennessy dragging me off the junk pile, I wouldn't be here. I wasn't plugged in, I was complicating things, trying to do things myself and not putting people in front of Ray and Norbert like I should have been." He says when he first started, he even chased people away. "Good friends that I could always count on," he says, wouldn't look at the Opportunity.

"Norbert helped me with how to present the business. He told me we're building handful by handful by handful." Kevin advises, "You don't have to say too much. A certain amount of information is all they (prospects) need to get them to a presentation where they can see the whole picture." Kevin adds, "You don't have to be smart; just duplicate what your upline has done."

With his new approach, Kevin claims eight out of ten guests who come to a presentation with an open mind will join the business. How does he get them into meetings? "I ask for their opinion." He tells prospects, "I just got into a new business and I respect your opinion. I'd like to know whether or not you think I made the right decision." Then he asks the prospect to attend a Business Presentation.

Whom to recruit
"Go to people who are successful," Kevin says. "The more successful they are, the quicker they pick up on what we're doing."
Kevin's SC team is full of successful people. John DeSandre owns a flooring store. Anthony Coschigano sells solar panels. Alan Vaccaro is with the NYPD. Steve Quaranta owns a car wash. And, "Frankie Nagel has been lots of help. He's a guy who gets things done, makes things happen. He has a locksmith business, does real estate on the side, coaches basketball…"

Kevin also has high praise for SC Bob Gladman and SC Maria Calidonna in his MC team for the way they're building their businesses.

The value of attending events
"Going to Ambition raises your belief level tenfold," Kevin says. "I've been in business all my life; I'm used to failure. If you don't fail, you don't succeed. You need belief." He points out as an example that John DeSandre recently went to a training event and got excited and his business exploded shortly thereafter.

Kevin says when you go to Ambit events, "You're surrounded by people who are saying, 'Thank goodness I quit my business and went with Ambit fulltime.' At Ambition you just hear positive after positive after positive. So when you approach a prospect and you get a negative response, you can look them in the eye and say, 'You're not getting it.'" That's what a strong belief in this business can do for you.

Advice for new Consultants
"I tell my new people two things. Get your customers within 24 to 48 hours. It's the most important thing. It kicks off a check to you and to the person who brought you in, motivating you and your personal Sponsor." The second thing is, "Get plugged in to the system. If you opened a McDonald's, you wouldn't reinvent the store; there's a system in place. Getting plugged in means getting on conference calls and going to meetings - even without a guest - because it raises your belief level." At our Opportunity meetings, Kevin says, "You're going to hear from the mason, the lawyer, the cop… they're going to stand up and say, 'I'm a Senior.'"

Easier than running a gas station
Kevin says, "My dry cleaning business is down 20% and I'm putting in more effort than ever!" But running an Ambit business is different, because your efforts can be very rewarding. "You put in a small effort, you'll get a small reward. You put in a great effort, you'll get a great reward." Ambit Consultants provide a service that everyone has to use, and Kevin says it's even better than being in the gasoline business. "When I ran gas stations, I had to wonder if customers would come back to my station next time they needed gas. With Ambit, they come back month after month after month."

This business is for real.
---
Featured Consultant
At Ambit Energy, we're inspired, proud, and even awed by the success stories we hear from our Consultants every day. Learn what motivates some of our top Consultants, read why they decided that Ambit was the right company at the right time, and maybe even pick up some inspiring tips to help you build your own business and achieve a similar level of success!