Tough Times, Tough Choices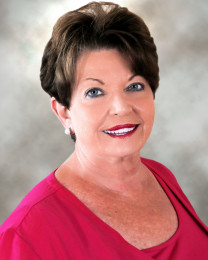 Tough Times, Tough Choices
For most of her life, Peggy Goggans climbed the ladder of success. With her strong background in banking and law, she worked her way up to become the administrative manager of a leading Austin law firm. Later, she owned and operated the Gray Line Tours Austin and Carey Limousine franchises for Austin and San Antonio. After selling her transportation business, Peggy obtained her real estate license and began a new business as a Realtor in the busy Austin market.
Then in 2010, she found out she had cancer, and while her treatment was successful dealing with the disease made it hard to run her business.
"I worked my real estate business as best I could," she says, "but I knew I could not continue to working in the stress of real estate. During 2011, I looked high and low for an affordable franchise-type business. Something I could rely upon to generate income."
Then, one day a fellow Realtor sent Peggy an email with a link that promised a path to Financial Freedom. Peggy says "I clicked. I immediately saw the overwhelming potential. I signed up."
New Challenges
Peggy's experience as an Ambit Consultant was not entirely typical. Austin was not deregulated, so she had to work trips to deregulated areas into her real estate job. She also didn't receive the mentoring that so many Ambit Consultants can count on: "My sponsor quickly disappeared and offered almost no help."
Despite this, Peggy persevered and discovered an Ambit group that met in Round Rock, an Austin suburb. "That opened things up for me. I made SC and started the long climb to EC." Now, rather than fit her Ambit trips into her real estate schedule, she plans her real estate into her Ambit agenda. And she believes Ambit will only become more important in the future. "I can focus mostly on my Ambit Energy business and much less on real estate. I am moving forward faster building a strong team.
The Good Times Are Rolling
Now, life is much better for Peggy. Her two adult sons have supported her efforts to grow her business, and she's achieved a high level of success. Her Ambit business is now her primary source of income, but she isn't satisfied.
As she puts it, "I have yet to meet all my expectations in my Ambit business, because the opportunity is unlimited!"
Five EC Pieces:
My Why:
Retirement and Legacy Income

Time spent:
Almost full time now. Some real estate, but only for friends and former clients.
Single most effective tool:
The confidence/belief/posture that I have in Ambit Energy and the live business presentations. It is a complete luxury to work with a company where that kind of confidence and belief can be transferred to others as hope and willingness to take a chance.
My favorite thing about Ambition:
The "energy" of the thousands of people all in one place for a single purpose!!! (kind of like going to a world series game! Or an All-Star game!)
The 5 SCs who helped me reach EC:
Treva Prater – Hard working, great friend. Treva is loved by everyone she meets. She goes to Coach Johnston's meetings and she is a very valuable consultant to Ambit Energy as a goodwill ambassador.
Aric Stroop – (Treva Prater's son) This man could sell snow cones to Eskimos! He is a talker, and wonderful young man, and he has a strong faith in others.
Jennifer Jarrett – thru difficult times in her personal life, she has built and built and has brought a lot of fun to the Team.
Gina Wagner – My good friend and fellow-cancer survivor. We built a team of nurses and cancer survivors. These folks truly understand what it takes to overcome adversity.
Gina Chapman – My incredible friend – retired Army officer and great team builder. Gina's traits include integrity, kindness and loyalty. She and her partner have just adopted a son, Landon, and so we have a new Ambit baby.
---
Featured Consultant
At Ambit Energy, we're inspired, proud, and even awed by the success stories we hear from our Consultants every day. Learn what motivates some of our top Consultants, read why they decided that Ambit was the right company at the right time, and maybe even pick up some inspiring tips to help you build your own business and achieve a similar level of success!