Using His Gifts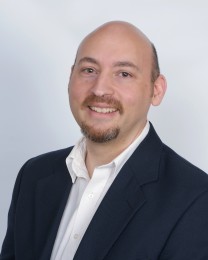 Georges has always had a heart for helping people. While he's always done ministry work on a volunteer basis, he realized that he needed a career with earning potential. Hoping to find a career that would allow him to utilize his language talents, he enrolled in a Ph.D. program at Yale, then began leading exchange student trips to Egypt and Oman.
He enjoyed working with students and helping them develop meaningful relationships and careers, but the demands on his personal life were weighing on him. "The choice between family and a career was a hard line―it was one or the other, but not both." He chose family.
Family First
While he was looking for a more family-friendly career, Georges' friend and fellow Consultant, Mathieu LaPalm shared the Opportunity and his own Ambit story. Mathieu shared how he was able to work and still have plenty of time to spend with his family. "With a baby girl at home and another on the way, Ambit seemed like a dream come true," Georges says.
Ambit has given Georges the freedom to spend more time with his family and in his local church. He has even been able to take his dream of writing a novel off the backburner. His family was not convinced that joining Ambit was a good idea, but they were still very supportive. Georges believes that if they had not been so encouraging, then he would not be where he is today.
Staying Committed
As a Consultant, Georges does whatever he can to help his Customers understand everything at work in a deregulated energy market. He keeps it simple and helps them feel confident in the decisions they make. He prides himself on being committed to the success of others and building partnerships based on trust and hard work, and he wants to encourage new Consultants to do the same.
Being an Ambit Consultant has renewed Georges' hope for the future. "A happy family, a successful career, bringing joy to others through volunteering, and taking a stab at being an author are now all possible in one lifetime."
Five EC Pieces:
My 'Why?':
To have a career that lets me help people and allows me to have more time with my family.
Time spent working our Ambit business:
My work schedule is usually 8:00 a.m. – 5:00 p.m. Monday through Friday but I have flexibility.
What was your single most effective Success Tool, factor, or influence for growing your business?
Reunions, Ambit is a great excuse to catch up with old friends.
Name your favorite thing about AMBITION:
Seeing those friends making their way up the Ambit ladder.
Thanks to the five SCs who helped me reach EC:
Felicia Watson, Martin Avila, Carolyn and Santiago Ocariz, Katherine Morehead, and Pete Barby
---
Featured Consultant
At Ambit Energy, we're inspired, proud, and even awed by the success stories we hear from our Consultants every day. Learn what motivates some of our top Consultants, read why they decided that Ambit was the right company at the right time, and maybe even pick up some inspiring tips to help you build your own business and achieve a similar level of success!