Vacation to Vocation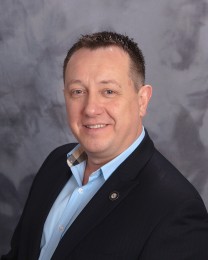 As a college student, Piotr Siemieniuk traveled from Lublin, Poland to Chicago one summer to visit his mother. He liked it so much, he decided to stay and found a series of jobs ranging from lifeguard to DJ to furniture store owner. Eventually, he settled on a career in real estate. And while the money was good for awhile, like many in that field Piotr found himself caught in the crash at the end of the last decade.
Piotr had already passed on the Ambit Opportunity twice, but the third time "I knew something big was coming and I signed up a few days later. I wanted to make a little extra money to survive tough times."
After quickly promoting, Piotr thought his future was secure.
Sinking, then Swimming
For Piotr, initial success came too easily. "I thought my team was going to do it for me, so I could take a break," he says. "I got lazy." He credits his wife with giving him an "energy punch" that got him back to work on his Ambit business after four years of letting it languish. "It takes hard work and persistence to succeed in any business and Ambit is no different," Piotr says.
Once he decided to really work his business, Piotr credits Ambit with helping him learn some important life lessons. "I changed myself to be a better person," he says. "I learned to see what's best in people and how to help them to achieve their goals."
Now, instead of counting on others to do the work, Piotr "is always available for phone conversations, for meetings and trainings and motivating my team to get the most out of them."
Lessons Learned
Piotr has learned some valuable lessons from his experience, and is eager to share them with others. "Work your business every day, even if you only have a few minutes. Plug into the Ambit system. Attend meetings and trainings—this is crucial—listen to conference calls and never stop."
Now that he's learned some of the secrets to success, Piotr has some big plans for the future. "I would like to travel the world and inspire people," he says. "I want to achieve Financial Freedom and have free time, to be able to do anything, anywhere at any time.
Piotr's road to the top hasn't always been straight or smooth, but he's proven that hard work and integrity does pay off—and that's the Ambit way.

My/ our "Why?"
I would like to provide a better future for my wife Ania and my Mother. I would like to travel the world and settle down by the ocean. I am the only child, so I was spoiled and everything was about me all the time, so now, I would like to give back and help as many people as possible.
Time spent working my/ our Ambit business:
A couple hours a day, everyday

What was your single most-effective Success Tool, factor or influence for growing your business?
Spending a lot of time with EC Piotr Luda and other leaders listening to their advice and words of wisdom.
Name your favorite thing about AMBITION:
Excitement and exchanging experiences with like-minded people.
Thanks to the five SCs who helped me/ us reach EC.
Barbara Hash, Valentina Labovic, Mike Spinks, Maxine & Mike Pixley and Vanessa & Jose Ramos.
---
Featured Consultant
At Ambit Energy, we're inspired, proud, and even awed by the success stories we hear from our Consultants every day. Learn what motivates some of our top Consultants, read why they decided that Ambit was the right company at the right time, and maybe even pick up some inspiring tips to help you build your own business and achieve a similar level of success!